Casino Tournaments
"I love a good competition, don't you? If you want a fun and exciting way to challenge yourself, AHTI Casino Tournaments are exactly what you`ve been fishing for!"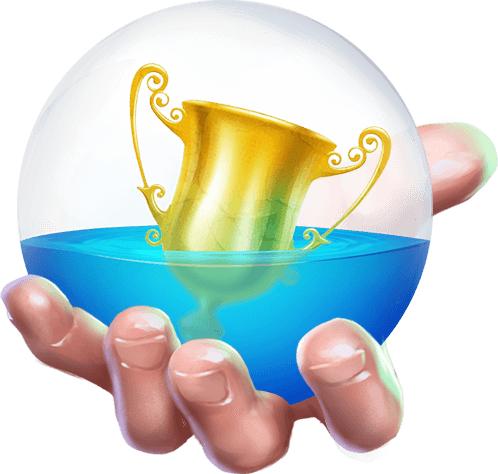 Get Ahead And Earn Rewards
My thrilling slots tournaments run every day, all day long. Choose from the best Freerolls and Buy-in Tournaments where you'll get to play top slots. Compete and accumulate points on the leaderboard for your chance to win wonderful prizes like real cash, free spins, super spins and more!
Celebrate With My Tournaments
As a special bonus, there's also amazing casino tournaments that take place during holidays and during extraordinary events celebrated in my kingdom!
Join My Great Tournaments Easily
When you're ready to play, simply login to your account, click on the "Daily Picks" and then select the "Tournaments" option from mobile, or just "Tournaments" if you play from your PC.
I know you'll love playing my tournaments. Discover what competitions are running now or find other treasures floating in the depths of my casino kingdom.