Casino Reviews
"Greetings, friend! Find out what players have said about their playing experience in my gaming realm or read independent and unbiased AHTI casino reviews. I hide nothing from my People. Come in and test my waters."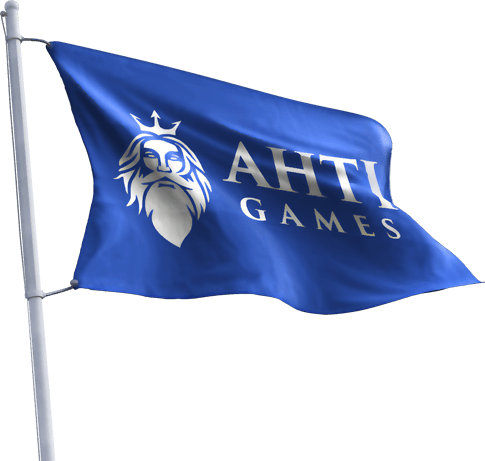 Fully Licenced, Regulated And Scam-free
The waters of my great gaming ocean are crystal clear and operate with full legitimacy on every level. There's no fraud my seas. AHTI Games is fully licensed and regulated by the Malta Gaming Authority (MGA). My kingdom adheres to fair gaming practices and is totally committed to socially responsible gambling.
Fairness, Reliability And Security Guaranteed
There are no uncharted waters in my kingdom. I guarantee from the games you play to the offers you claim to the payment methods you choose, everything is fully fair, reliable and secure, always. All you need to know is clearly laid out in my terms and conditions and privacy policy. I believe in full transparency for your protection and mine.
Ahti People Say
I tried this new game site and fell in love with its theme immediately. Fast payouts, great deals and a great vibe!
Roberth
AHTI online casino has changed my perception of playing online. Playing is fun and carefree. Hunting for Sampo's treasure has rewarded me at least more than ever. AHTI is my new favorite!
Mikko
AHTI has changed my perception of a functioning Casino. All games, money transfers and more work smoothly! Since I started playing at AHTI Casino, I have not played anywhere else at all.
Joanna
I have been playing for many years in various online casinos, but now I've finally found the duration of my favorite!
Jani
Trust Is Important To Me
I've gone above and beyond to ensure that my kingdom is a trusted and safe place to play. Nothing matters more than an honest and reliable reputation. For this reason, I've selected only the top most trusted software providers to power my games as well as the most trusted payment methods for making secure deposits and withdrawals.
Foolproof Ironclad Security
Swim easy in my seas knowing that I provide only verified deposit and withdrawal methods and the very best security for my AHTI People. From your password protected account to the transferring of your funds and personal data, your account and sensitive information is fully safegaurged with 128-bit SSL (Secure Socket Layer) data encryption technology.
Fair Casino Gaming
I ensure your real money gaming experience is fair in three distinct ways. The first is the AHTI Games RNG software is regularly tested and certified by an independent third party company. The second is the games in my kingdom are provided by industry leaders, like NetEnt, Microgaming, WMS, and others. The third is swift payouts.